The AcroFit Challenge is BACK!
Starting December 27, 2023
Are you ready to take your AcroDance skills to the next level?
Get ready for AcroFit Challenge!
Join hosts Join hosts Derek Piquette and Christina Kotsopoulos for this FREE 2-week acro program presented by Acrobatic Arts!

Designed for dancers of all levels, dance studios, and dance teachers, this program includes daily 30-minute AcroFit classes on YouTube, a comprehensive worksheet to help you stay accountable, prizes, and a supportive community to keep you motivated.

To participate, simply register in advance and receive daily emails with a direct link to the daily class, as well as an overview and top tips to help you succeed. As you progress through the program, make notes in your AcroFit workbook and check off each day to stay on track.
As a registered participant, you'll also have access to a private Facebook Community administered by Acrobatic Arts, providing you with even more support and accountability.
The AcroFit Challenge is the perfect opportunity to improve your AcroDance skills, build strength and flexibility, and stay active during those extended summer or winter breaks when dance studios are typically closed.

Learn more about the AcroFIT Challenge with Mandy Yip and Derek Piquette: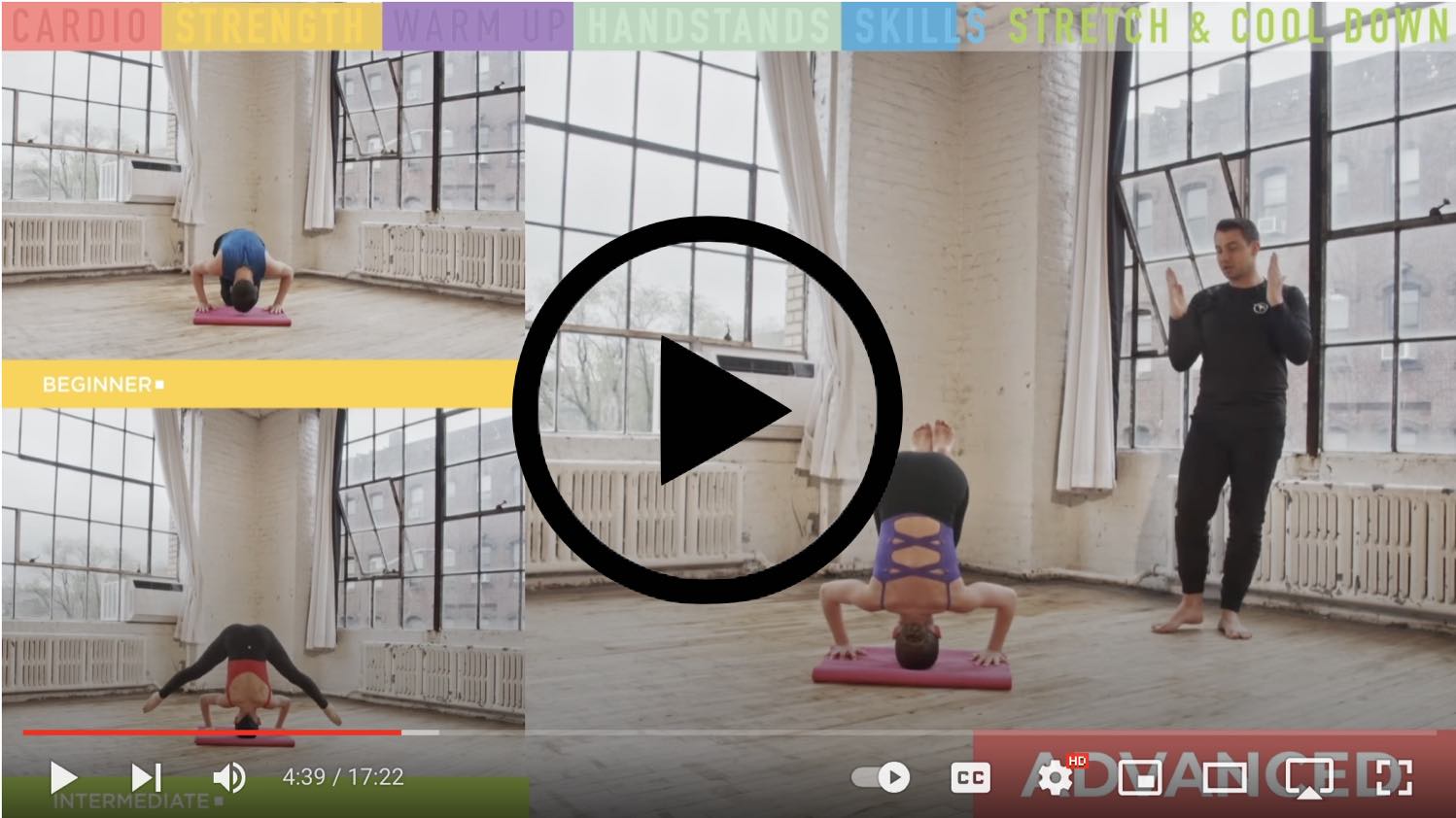 Disclaimer: Before participating in the AcroFIT Challenge, dancers must consult with their Acrobatic Arts Certified teacher(s). The AcroFIT Challenge is designed to complement their teaching and provide additional support in achieving AcroDance goals. Acrobatic Arts values the importance of safety, proper progressions, and personalized guidance to ensure participants engage in the challenge at an appropriate level for their abilities. Acrobatic Arts Certified teachers are there to provide expertise, advice, and supervision to ensure a positive and beneficial experience throughout the AcroFIT Challenge.