What is your cancellation policy?
Acrobatic Arts Cancelation Policy
15 days (or more) prior to event:
Full refund, less a $50.00(CAD/USD/AUS), £30, €35 admin fee + 10% of the total
or
Acrobatic Arts will hold the full registration fee in trust for an upcoming event
8 - 14 days prior to event:
Full refund, less a $100.00(CAD/USD/AUS), £60, €70, admin fee + 10% of the total
or
Acrobatic Arts will hold the full registration fee in trust for an upcoming event with a $50(CAD/USD/AUS), £30,€35 transfer fee DUE 7 days prior to the start of the new course. (If transfer fee is not received, course registration will become voided)
Less than 7 days prior to event:
Refunds and transfers not available*
*extreme cases can appeal to your Division Manager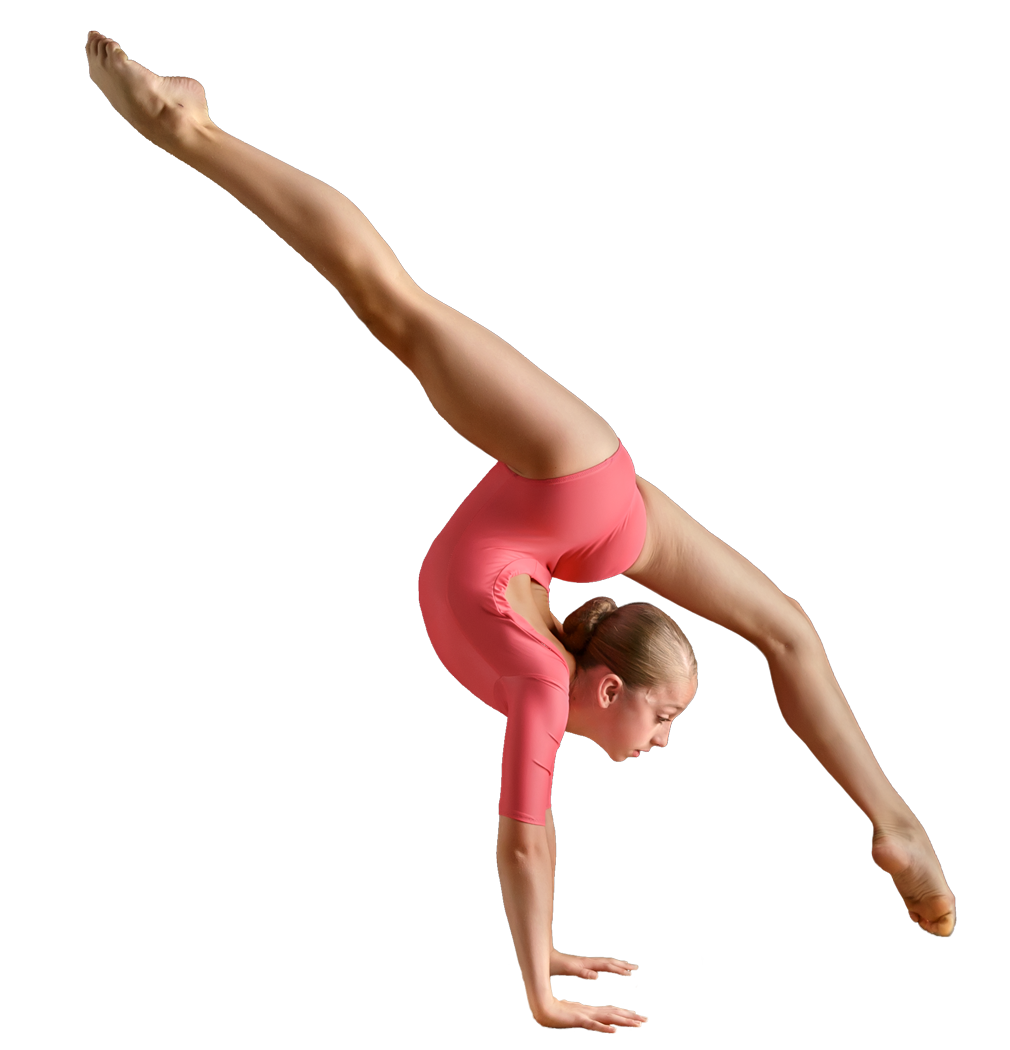 Why don't you offer online certification for Module 2 and Module 3?
Our training and certification programs are hands on courses that teach dance instructors how to spot dancers effectively. We have an in-depth study of the dancer's body and require teachers to be present, while the dancers are there, to really understand the material. While we have had numerous requests to offer these courses online, it is not feasible given the subject matter.
I have a strong background in gymnastics...Why can't I skip Module One?
Our Module One course is required before teachers can attend our Module Two course. We understand this may seem beneath your back ground, however this requirement is mandatory for all of our teachers. AcroDance is taught differently, and the requirements for performing the skills safely on a hard floor are different then performing them on a sprung floor. The progressions for the skills in Module Two are found in Module One. In addition, teachers who are certified through our program are eligible to enter their students in our exam process, and we believe it is important to truly understand the requirements for each level before entering students in an exam setting.

The only other option is to Audit Module Two (without certification). Please read more about this option below:

Auditing of Module Two
Auditing will include all classes, but not the written and practical exam. If you are able to obtain Module One certification in the future, you can challenge the Module Two course by taking the Module Two practical and written exams at that time. If you are unable to pass the Module Two exams, you would be required to re-take the Module Two course to become Module Two Certified. The cost to Audit Module Two is the same as taking the Certification Course.
Can teachers younger then 18 take the certification courses?
Teachers who are a minimum of 18 years of age at the start of the course can attend, and participate in the course. If candidates are between the ages of 12 & 17, we recommend taking our Assistant Teacher Certification Course.
Testing for the 'Teacher's Exam' once all the exam levels have been completed:
Dancers who complete every exam (Primary - Pre Professional 3) are able to take our Graduate Program culminating in a 'Teacher's Practical Exam' in their studio as part of the examination process. This program consists of a 3 unit Onlne Study and a practical exam, and will be administered by the Acrobatic Arts Principal for the Online portion and the examiner in the studio for the practical exam. Successful candidates will receive their Module Two Teacher's Certification with Acrobatic Arts and not be required to take the Module courses.
Requirements:
Minimum age: 18
Must pass all 12 levels (cannot skip levels) with a grade of Highly Commended or higher
Must pass each online unit
Must pass the teacher's practical exam (includes spotting)
Must complete practical hours, as determined by the result of the practical exam
Can I take both courses back to back?
Acrobatic Arts does not have any rules precluding teachers from taking both modules back to back. However, since we cover a lot of material, and train in spotting higher level skills in Module Two, we recommend that only teachers who have an extensive back ground training dancers at a high level take the courses back to back. We have found that teachers who do not train dancers at a high level have a difficult time with the practical exam in Module Two if they have not had time to practice the material taught in Module One.
What makes Acrobatic Arts stand out from its competitors?
1. Our program was designed by a studio owner with decades of experience in acro dance. We teach true acro, not gymnastics (which is safer on the hard floor). In addition, experts in ballet, modern dance, jazz, contortion, artistic gymnastics, rhythmic gymnastics, sport acrobatics, yoga, acro yoga, pilates, physiotherapy, hand balancing and more, were consulted in creating this syllabus. You will not find a more comprehensive program.
2. The Acrobatic Arts Syllabus is endorsed by physiotherapists, professional dancers and professional acrobats including Cirque Du Soleil Acrobats
3. We are internationally recognized as the best, with over 6000 teachers world wide certified through our programs. (United Kingdom, Europe, USA, Canada, Guatemala, South Africa, Singapore, Australia and 30 other countries!) Approximately 450,000 dancers now follow the Acrobatic Arts Method.
4. We only accept 30 teachers in our certification courses. 2 instructors lead each certification course bringing the ratio to 15:1 (allowing for more one-on-one time with our instructors)
5. The cost of our courses can be found on our website and Module One includes the written manual (with hundreds of colour photos and our entire syllabus)
6. Our courses are taught in 4 sessions across 2-4 days depending if it is run In Person or Online There are no additional follow up courses to take, and revisions are given to all teachers free of charge!
7. Our customer service is second to none
8. Forward thinking programs like the Acrobatic Arts App cannot be found in any other syllabi.
9. Our Single Studio exam registration process is so easy to use. Online registration and digital results, knowledgeable and certified examiners, and a set universal standard that allows dancers and teachers to truly measure progress. We also offer online Multiple Studio exams.
I'm interested in hosting a Module One course at our studio. What are the requirements?
Time requirement:
Day 1: 9:00am - 6:00pm
3 hours - theory (small studio with 30 chairs) and practical (large studio) - 1 Dancer
1 hour break
1 hour - practical (large studio) - NO DANCERS
4 hours - practical (large studio with mats and dancers)
Day 2: 9:00am - 5:00pm
3 hours - theory (small studio with 30 chairs) and practical (large studio) - NO DANCERS
1 hour break
3.5 hours - practical (large studio with mats and dancers)
1/2 hour - exam (small or large studio) - NO DANCERS
Required for the course:
1 Small Studio, 30 chairs with backs, 1 plain blank wall (Suitable for a projection), Electrical outlet (darker room preferred)
1 Large Studio (Minimum 30 feet X 40 Feet), at least 12 folding mats (or roll out mats to cover the studio floor).
Dance Student Demonstrators (minimum of 25 required - ages 8+, all levels welcome, dancers should be able to go down to bridge on their own and have a nice cartwheel as a minimum requirement):
Dance Students age 8 and up to demonstrate at the Teacher's Training and Certification course
1. Please have the dancer bring the attached waiver (filled out by a parent) to the first day of classes
2. Dancers should bring water and healthy snacks to the workshop
3. Dancers must wear dance attire, bare feet and have hair back neatly for the workshop
4. Dancers required from 1:45pm to 5:00pm on Day One and 12:45pm to 4:15pm on Day 2.
Our standing offer for studios who host is 1 free registration and 1 free lifetime membership for our online/iOS syllabus (value $850.00).

What is the annual Licensing Fee?
Teachers who certify with Acrobatic Arts are eligible to use the 'Acrobatic Arts' name in their marketing and promotions. Certified teachers are also eligible to utilize our logo, syllabus, systems, resources and access to our online forums and the 'certified members' area of our website. Certified teachers can enter dancers in Acrobatic Arts Examinations. For these services, Acrobatic Arts charges an annual licensing fee payable on the anniversary of your certification. Year one of your licensing fee is included in your course registration cost. Failure to keep annual licensing fee up to date will result in loss of certification, licensing and access to Acrobatic Arts resources. The fee for each Division is as follows:
AUS = $125
CAN = $119
NZ = $129
UK = £69
USA = $89
ZA = £69
What is the difference between the Online Module 1 Certification Course and the In Person Couse?
There are pros and cons of each platform (online and in person). The content itself is exactly the same. Both versions include the same online study that is completed prior to the course, the same online written exam and the same registration fee.
Pros (not in any particular order)
the online course can be taken from remote locations
the in person course allows for spotting of different levels of students with different proficiencies and body types (not just the one you bring when online)
the maximum entries for the online course in Canada is 16 (30 in person) so a lower conductor to attendee ratio
in person allows for the conductors to be right with you when spotting and learning to assist in any way
there tends to be more options regarding the timing and offering of course in the online format - in person is generally restricted to the summer months
Cons (not in any particular order)
internet reliability can interrupt the attendees experience in the online course
there are often travel and accommodation costs with the in person course
the learning experience/atmosphere is not the same on Zoom as it is in person - it can be harder to observe and feel engaged
there can be distractions in the home when online
if the demonstrator the teacher brings to the online course is at a lower level than some of the skills being spotted, it makes it more difficult for the teacher to learn those spotting techniques (in person there would be other dancers to practice with)