Joey Vice AcroDance Workshop
Canada - Calgary, Alberta - Edge School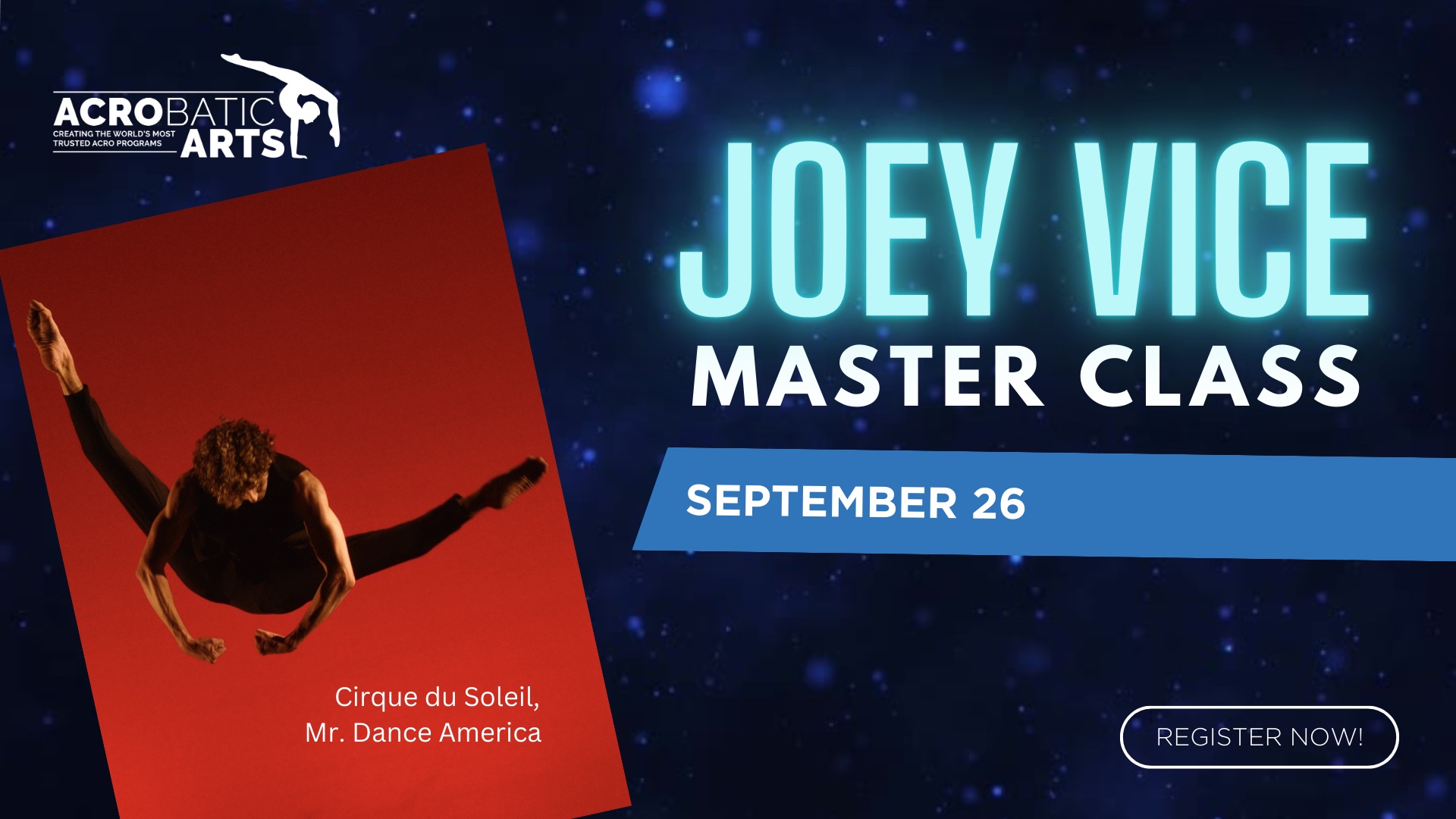 Master Class with Joey Vice
Tuesday, September 26th
Limited spaces available!
Join Acrobatic Arts and Kooza's Joey Vice in a master class! Learn how to seamlessly combine contemporary dance with acrobatic skills from the amazing Joey Vice!
Where
Edge School
33055 Township Rd 250
Calgary, AB T3Z 1L4
Age groups
Intermediate (age 9-12) - 4:00pm-5:00pm ($40)
Intermediate (age 12+) - 5:10pm-6:40pm ($60)
Advanced (age 12+) - 6:50pm-8:20pm ($60)
Teachers - Able to view all classes ($35)
An email will be sent containing our waiver. All registrants must complete the waiver prior to attendance.
MORE ABOUT JOEY
Joey Vice is a talented performer who has made a name for himself in the theatre industry. He has been in the theatre for almost a decade, performing in productions like Tarzan, Annie, Guy and Dolls, and Little Mermaid. Joey's dedication, passion, and skill in performing arts landed him a role as the Trickster in Cirque du Soleil's Kooza at 18 years old. He has received several awards throughout his career, such as the Arnold's Quest for Talent and Mr. Dance of America. He aspires to be a role model to all young dancers and to choreograph and share his talents all around the world.
Class Information
---
---
---