AcroDance Pre School Certification - LIVE Online!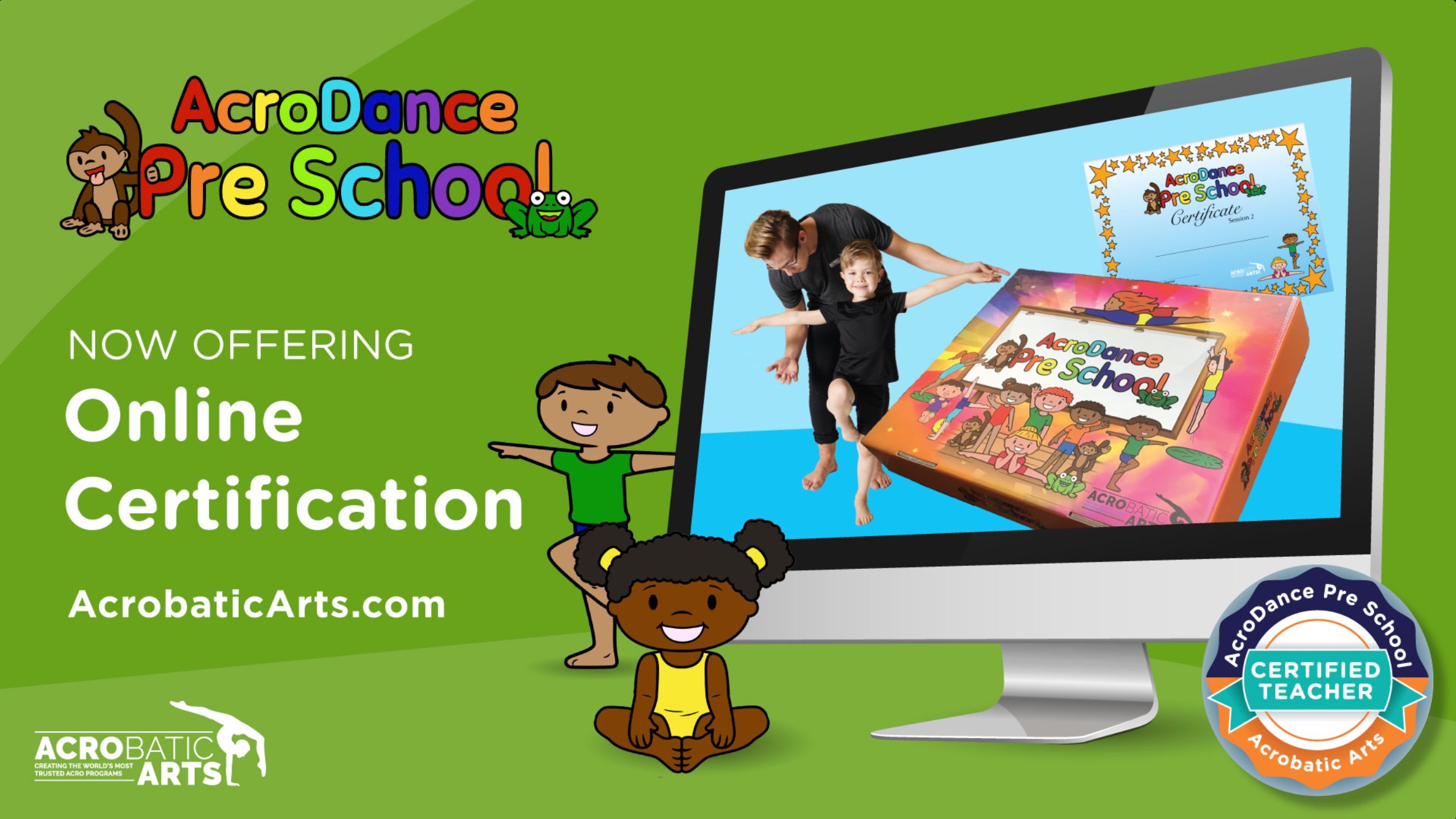 Certification in AcroDance Pre School by Acrobatic Arts
Complete your teacher training and become certified with Acrobatic Arts in our brand new AcroDance PreSchool curriculum!
Build a whole new revenue source for your studio, and pay for this course with just one dancer!
Learn about early childhood development, typical benchmarks for progress in pre school aged students, and how both social and physical literacy play an important role in this stage's success.
Learn how to structure your classes, your sessions and your years for the best results with this age group
Understand the levels and requirements set out, and the learning objectives for each level. Improve your pedagogy by following a set structure and curriculum, understanding the 'how' and 'why', not just the 'what'.
Learn to use imagery, stories, music and rhythm to engage your students, and improve focus (and fun!)
Learn how to attract new students and market your program in your community
Learn the 6 sessions of the AcroDance Pre School Program by Acrobatic Arts (2 years worth of learning)
Learn the 11 categories of class, and how over 150 exercises in the AcroDance Pre School Program work together in progression to promote physical and social literacy
Learn how to implement the AcroDance Pre School report cards, and understand the reward system built into this program
Teachers should be prepared to participate in all of the exercises for this course, just like you would if you were teaching Pre Schoolers!
Training course $297.00
Video curriculum with 3 licenses and toolkit $499.00 - Certified teachers will receive 15% off! CLICK HERE
Click here for our FAQ including cancellation policy.
---
---
---
---
---