AcroDance Exams
The Acrobatic Arts examination process is designed to motivate dancers. Having defined and achievable goals is a proven way to motivate dancers to excel. Dancers work through twelve exam levels, each designed to create a well balanced acrobat, including elements of flexibility, strength, balance, limbering and tumbling.

Examiners evaluate dancers against a set universal standard, allowing dancers and teachers to see where the dancer stands globally. During the exam, students can expect a class setting with the examiner directing the class and making notes throughout. Required elements will be critiqued and scored by the examiner. The exam will be graded 'Distinction', 'Excellent', 'Highly Commended", 'Commended', 'Pass' or 'Retry' based on the scores achieved for each element as well as grooming and attitude. Students who complete the level they are being tested for will receive a certificate to commemorate their achievement. Students who receive a grade of 'Distinction' will also receive a custom Acrobatic Arts medal. All students will receive a report card complementing areas of excellence and suggesting areas for improvement.

Dancers who complete all 12 levels can take the 'Graduate Study' and, upon successful completion, will be granted Certified Teacher status (AAC2). FAQ about the Graduate Study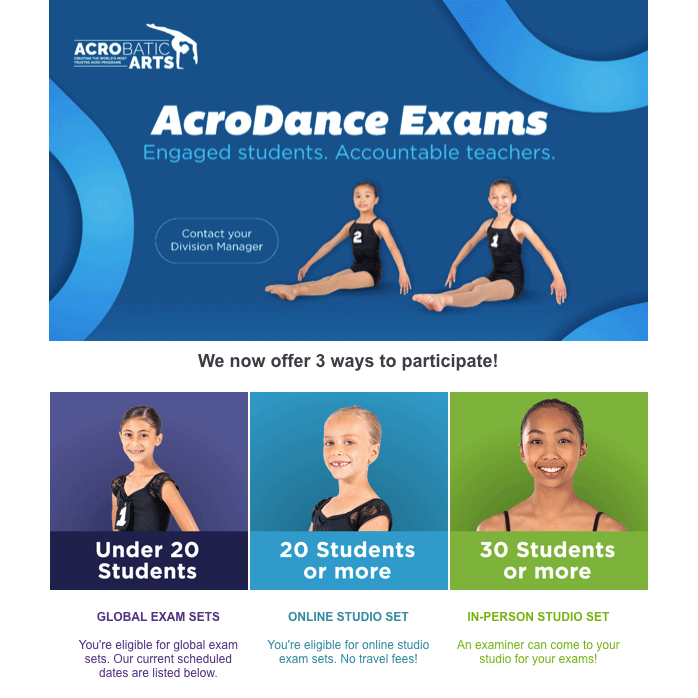 Online AcroDance Exams
Why should students work towards exams?
We believe that having a goal during this time keeps students motivated, on track and gives them the opportunity to look forward to something.
How does working toward an exam aid in Acrodance development?
Students receive critical feedback from experts with Acrobatic Arts. Students are evaluated on skills and provided areas of excellence, as well as corrections to improve development.
Doing an online exam provides students with the opportunity to demonstrate the skills they have been working hard for. Without dance competitions and studio recitals, students are missing the performance aspect in AcroDance.
Working through the Acrobatic Arts syllabus continues student growth in a safe progressive manner. A carefully curated acro program ensures safe training and low risk to injury. Be wary of turning to unqualified sources online.
Students are tested against a global standard. This means that all of our participating students around the world are held to the same standard of excellence and are graded fairly.
Staying motivated is key for students right now. With no definitive ending to the pandemic, students need a set goal to stay motivated. Our hope is for students to stay active to promote positive mental and physical health.
If you want to learn more about online exams, speak to your acro teacher or certified studio!
Upcoming Online Global Exam Dates
Canada and USA:
December 1, 2023
March 1, 2024
June 7, 2024
Australia:
December 17, 2023
March 17, 2024
June 2, 2024
United Kingdom:
December 10, 2023
February 11, 2024
In Person AcroDance Exams
Acrobatic Arts Certified Examiners travel to your home studio for exams.
Examiners meet with the teachers following exams to offer assistance in creating the best possible acro program for the studio. This process is intended to raise the level of technical excellence for both the student and the teacher. Only certified Acrobatic Arts Teachers can enter their students in exams.
Certified teachers can find the Exam Registration Handbook here. This handbook lays out all requirements and costs for offering exams.
Graduate Study Program
Dancers who complete all 12 levels can take the 'Graduate Study' and, upon successful completion, will be granted Certified Teacher status (AAC2). FAQ about the Graduate Study Any additional questions can be directed to Principal@AcrobaticArts.com
Preferred Acro Exam Wear Provider
IDS: International Dance Supplies
Developed and tested with Acrobatic Arts.
Not available in North America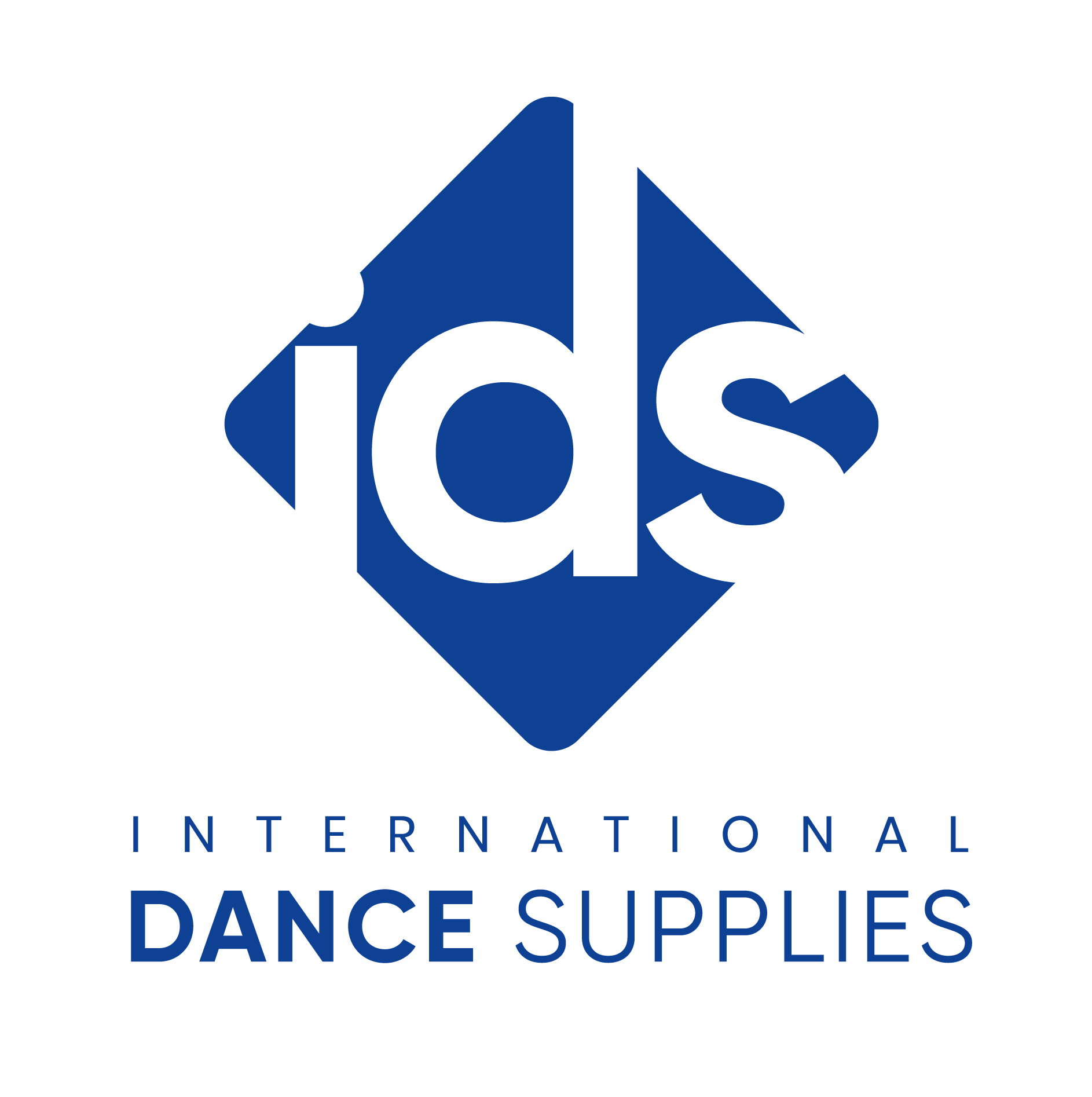 What are your questions? We want to hear from you! Email us at Admin@AcrobaticArts.com so we can help with your studio's success!