HOOP Practical In Person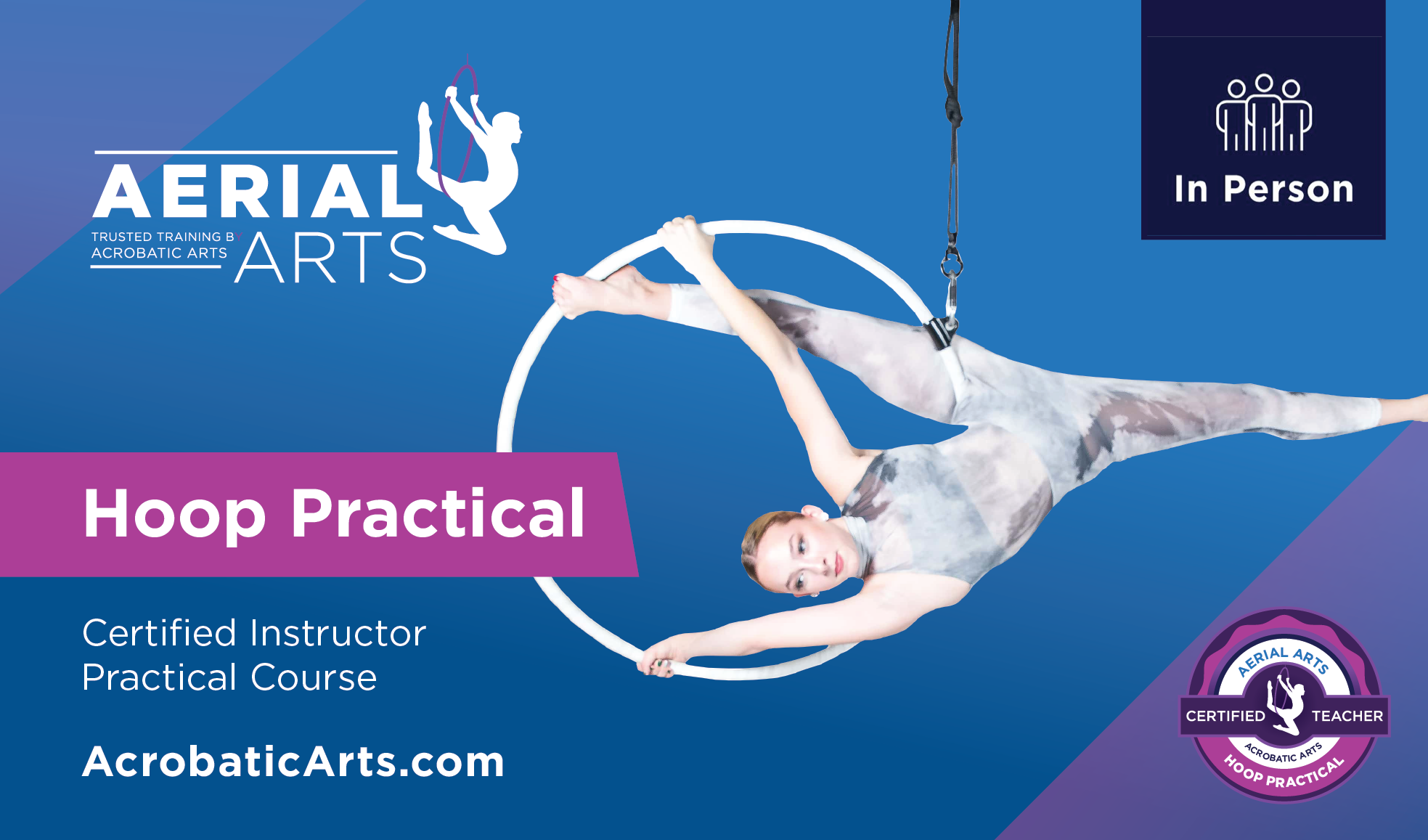 This course is offered in person and delivers the hands-on spotting and instruction of the syllabus from Primary to Level 6. For this course, you will be required to bring a demonstrator and attend in person.
During the course you will:
-Learn to spot and teach the first 7 levels of the Aerial Arts Hoop syllabus; Primary - Level 6 including balancing, postures, spinning, strength and endurance
-Understand the teaching and spotting requirements of each level
-Learn how to safely teach and spot each skill in the syllabus
-Review anatomy and stability exercises to assist in the training of Aerial Arts
-Review safety and rigging tips for Aerial Arts
-Review how to maintain your apparatus
-Learn how to implement Aerial Arts lesson plans
You are required to bring a demonstrator to attend the Aerial Arts Hoop Practical course with a minimum of Level 3 ability. You will be required to physically spot your students, however no demonstration of the skills by the instructor is required. At the completion of your course you will receive a certificate and a certified Aerial Arts Hoop Practical badge. You will also be certified to enter students into Aerial Arts examinations up to and including Level 6. The course also includes a manual and marketing material. Following this, the next step is certifying in our Aerial Arts Advanced Hoop course.
Pre-requisites:
Teachers must have successfully completed Aerial Arts Hoop Theory prior to attending this course.
Teachers must be a minimum of 18 years old to attend the course.
United Kingdom - Lightwater, Surrey
Terri Jayne Theatre Arts, 38 Guildford Road, Lightwater, Surrey GU18 5SN.
May 30